17 May

Yoga In Tulum: 3 Unique Classes To Try
Tulum is a hotspot for wellness experiences.
For years yogis and healers have flocked to the Mexican paradise, to experience holistic practices and spiritual awakenings. 
What makes Tulum so special, is that you can immerse yourself in all kinds of wellness activities and there is always something new to try. 
While staying in Tulum you'll find so many yoga classes near your accommodation. Whether you prefer Vinyasa, Yin, Kundalini or Ashtanga, classes to suit everyone are available. 
Take the opportunity while you're on vacation in this wellness paradise to try yoga somewhere totally unique. 
There's nothing better than taking some time out to stretch and practice gratitude on your mat. 
Here are three suggestions for unforgettable places to practice yoga: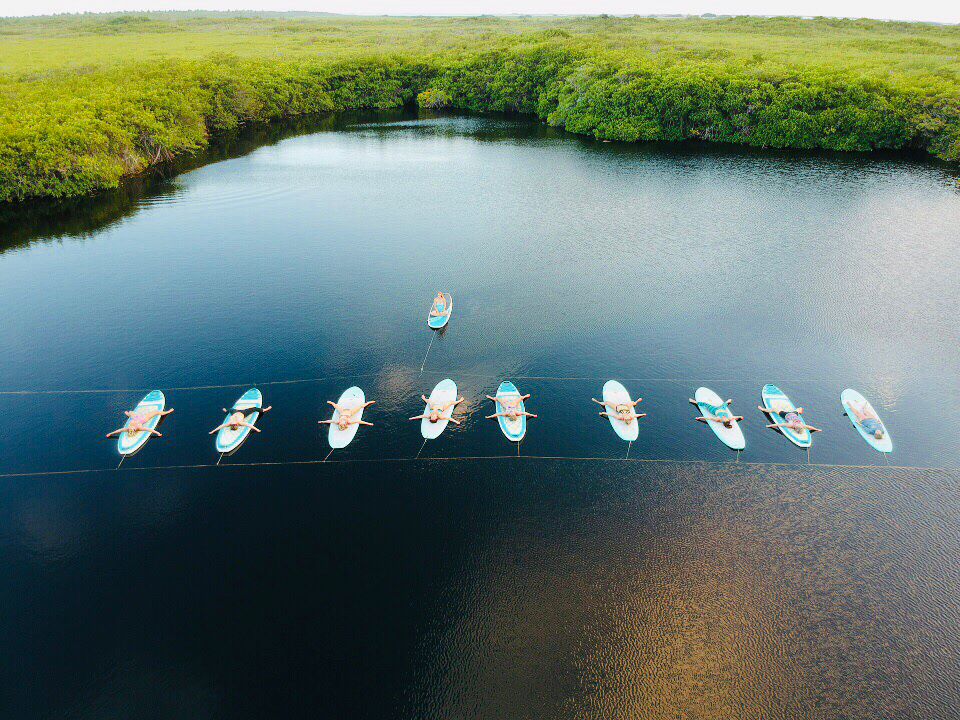 Stand Up Paddle Board Yoga in Tulum 
Take the opportunity to add a bucket list activity to your Tulum itinerary and try a yoga class on a stand up paddleboard.
There are many beautiful places to try stand up paddle boarding in Tulum. You can book SUP tours in cenotes and lagoons all over the Mayan Riviera. 
After a calming paddle, level up your experience by taking a yoga class on the board. 
Practicing yoga on a paddleboard is amazing for your core and balance work. 
SUP yoga is a must-do activity in Tulum! 
BOOK AN SUP YOGA CLASS IN TULUM HERE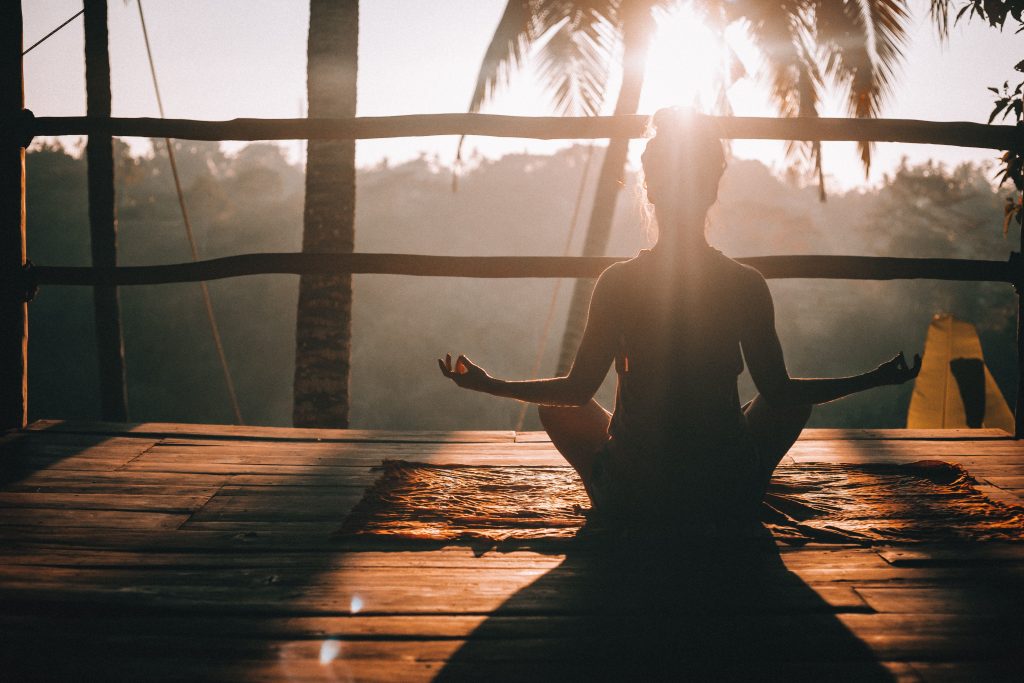 Yoga in the Jungle 
Imagine rolling out your mat to the soundtrack of tropical birds and the gentle rustle of leaves. 
With Tulum weather often being hot and humid, the shade of the jungle is the perfect refuge from Tulum's balmy temperatures. 
Enhance your yoga practice by being surrounded by nature and feel the energy of the jungle. 
Contact us to get inside information about the best yoga retreats and studios in the magical Tulum jungle.
Yoga on the Beach
Nothing is more relaxing than the sound of the waves lapping against the shore while doing your beachfront yoga class. 
Practice by the infamously crystal clear Caribbean sea and enjoy the sea-breeze.
Choose an option to totally unwind with a  Restorative yoga class where you learn the art of relaxation. Allow you to completely relax and rest.
Or reinvigorate with a Vinyasa Flow/Hatha Yoga. A dynamic yoga session with flowing sequences synchronized with pranic breathing and deep stretching postures. Get creative while combining Hatha alignment and flowing asanas.
BOOK A BEACHFRONT YOGA CLASS IN TULUM HERE 
Are you a wellness junkie?

Why not book us to create you a bespoke vacation itinerary centered around wellness and spirituality. So you can relax and go with the flow and focus on peace rather than planning.