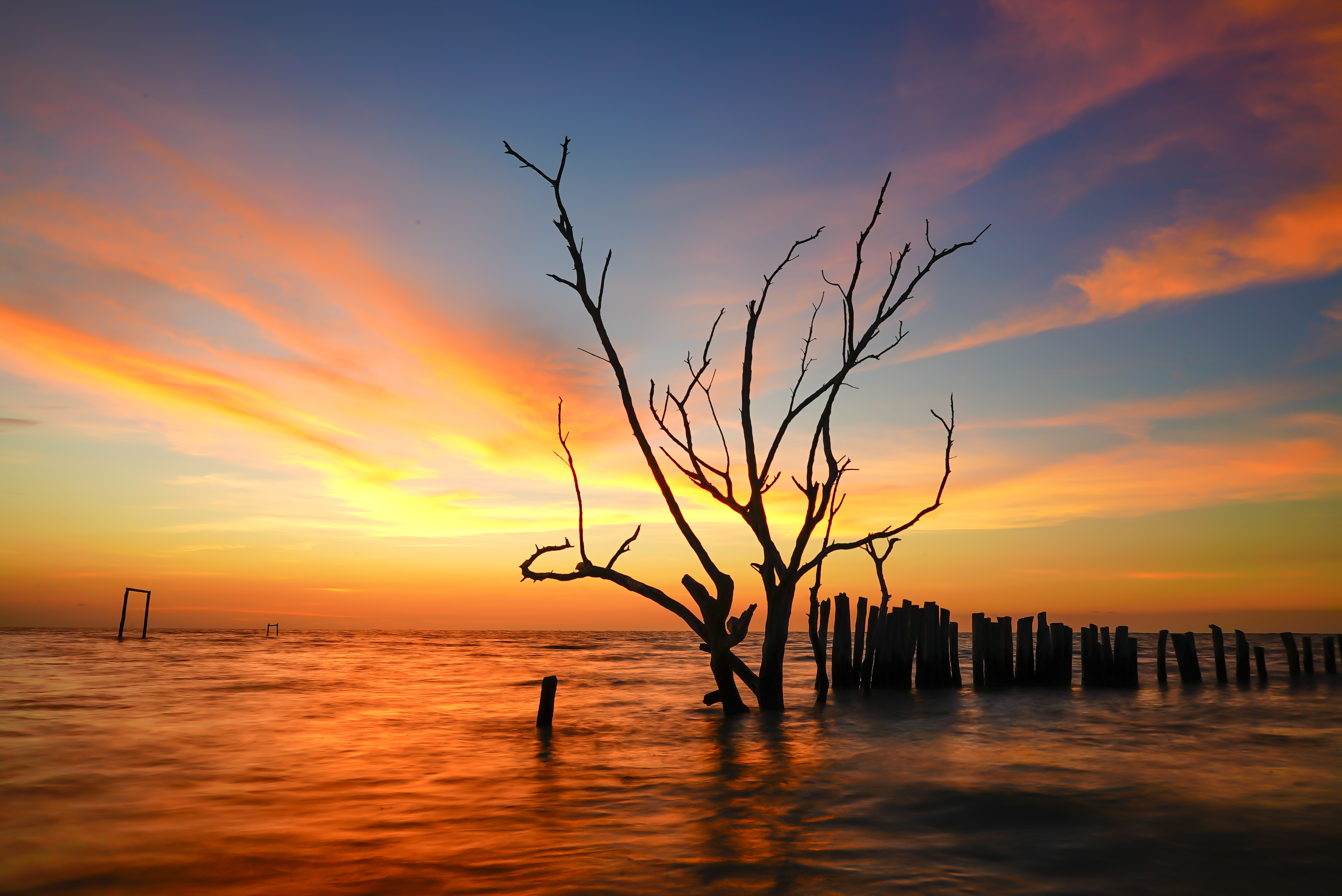 18 Nov

Holbox: The Hidden Paradise

What is all the fuzz about this secret island in the Mexican Gulf? Just a few weeks ago, Holbox was featured in Times Square for the first time as one of the eight main destinations in the Caribbean next to Cozumel, Bacalar, and Isla Mujeres. The brightness of the turquoise waters contrast with the Gotham-like atmosphere of the Big Apple. And who wouldn't fall before the tantalizing effect of the Blue goddess?

Isla Holbox has remained a secret for quite some time. Her actual age is still to this day a mystery as her name intends to. Legend has it that Holbox translates as "black hole" and many visitors seem to be hypnotized by her super-natural powers so they usually feel like coming back year after year. It's not surprising to see familiar faces in yoga classes , hotels and restaurants.

The island offers a range of touristic attractions but nobody could actually say it is similar to other places in the Mayan Riviera. There are no ruins or anything that screams Mayan except for the intense energy of transformation and constant change. Maybe this is her secret… and maybe people keep coming back to feel reborn again !
Discover nature
Many refer to nature as a feminine deity who has the power to remind humans of their potential. Holbox is no exception. It's easy to find adventure during winter time when the north winds come with all their strength to serve as the perfect scenario for kitesurfing. From November to May, the island gets flooded by kiters from all over the world to try on their new gear in gentle waters and windy but safe beaches. Are you already thinking about a beginner's lesson?
During summer time the landscape changes and so does tourism. This time is known for being the season where whale sharks come near the waters of the island along with the bioluminescence at night time . Luminous dots and fluorescent fish swim at every new moon when the sky is at its darkest. Insider's tip: book a private night tour at one of the tips of the islands, especially at Punta Coco and Isla Pasión so you can appreciate this natural phenomenon at its finest.
A wellbeing experience
Wellness experiences in Holbox are coming to fruition thanks to our partnership with resident yoga and meditation teacher Laura Samper. She's been living in the island for the past three years during which she has created a wellness network among the best luxury \ eco hotels, top restaurants, and specialized tour guides. She does not only share morning yoga everyday but also creates ecstatic dance events, takes you to hidden and private places in the wilderness while offering Ayurveda, Tantra, and Meditation courses.
The experience of wellbeing in Holbox is unique since it's the only place in the Caribbean with sandy streets, breathtaking sunsets , and absolutely no cars in sight !!! Magic realism and ecstatic experiences are offered by pink skies at sunrise and the elegant dance of migratory birds. La isla is part of the Yum Balam Natural Reserve which is the home for more than 150 bird species including flamingos and white herons, and it is also the refuge of dolphins who once in a while are visible from the shore.
But what it really makes the island one of a kind is the possibility of taking private boat trips around the nearby islands. Yes, Holbox is surrounded by three islands and one that includes a hidden cenote. The Yucatecan cuisine is also a highlight with some top chefs in the kitchens of the hippest hotels . In general, the food offering is of high quality and one can find numerous options including having a fresh ceviche right in the comfort of your beach bed .
Time to relax
This is a great option if you're looking for a quiet place, and by quiet we mean a whole different vibe than what you find at other Caribbean destinations like Tulum for instance . And this is why we love Holbox so much. It's one of those rare places that remained almost intact or at least untouched by commercial minded investors , especially the areas outside of the main plaza. Nightlife is casual and usually consists of a nice dinner, a couple of drinks at one of the five local bars, ending with a romantic walk by the beach on the way to your hotel .
Holbox is known for being one of the favorite destinations of honeymooners but it's slowly becoming the ideal place for Millennials to enjoy with friends and family. And we must say it is also the perfect scenario for small and private weddings because it's easy to get to the island flying from Cancun Airport to the Island Aerodrome, or simply with the fun and all day ferry options if you wish to take your time .
Simple, beautiful, eco-chic, and serene. But as everything in life, you must live it to believe it. The land of fishermen and cabanas can not always be put into words but into real life experiences.
***
Contact us for guiding you through the best accommodation options, restaurant and bar recommendations, wellness therapies and experiences, yoga classes, and top eco-friendly tours.